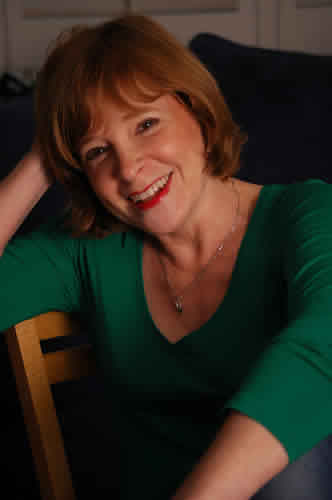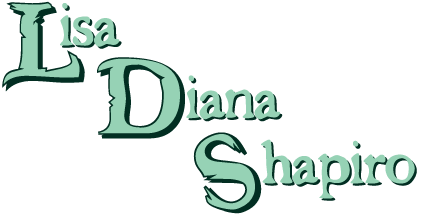 Lisa Diana Shapiro is a playwright, lyricist, screenwriter and actor.
Lisa's newest musical, Samantha Spade, Ace Detective (music by Georgia Stitt), recently premiered Off-Broadway, winning the National Youth Arts award for Best New Musical. Lisa wrote and produced a short film based on one of the songs from the show, "Slingin' the Slang" (which can be seen here).
Her first musical, Princess Phooey (music by Eric Rockwell) was also wonderfully received in its premiere production at TADA! Youth Theater, and was revived in the 2015 season.
Non-musical playwriting credits include the hit comedy Labor Pains, a Comedy in Nine Months, which played a sold-out premiere run at the Victory Theatre in Los Angeles and has been produced regionally. Labor Pains was a finalist in the New American Comedy Festival and a Backstage West Garland Award nominee. Other straight plays include . . . and Into the Fire (workshopped at Urban Stages and Naked Angels in New York, and West Coast Ensemble in Los Angeles), the award-winning Aces Wild, and the high-school tour show The End of the Story. Lisa has work published in More Monologues For Women, By Women and Even More Monologues For Women, By Women (both edited by Tori Haring-Smith). Together with composing partner Georgia Stitt, Lisa was shortlisted for the 2015 Kevin Spacey Foundation Artists of Choice award.
In Los Angeles, Lisa's screenplays have finaled and placed in prestigious screenwriting competitions, including American Zoetrope, CineStory, and the Chesterfield Fellowship.
As an actor, Lisa's Chicago credits include Runaways at the Apple Tree Theatre and The God of Isaac at the Victory Gardens Theater. In Los Angeles, she played the lead roles in the premiere productions of Labor Pains and Aces Wild. She was a member of the original company of actors who created the long-running Grandma Sylvia's Funeral, and appeared at the Odyssey Theatre in What a Raquet.
Lisa was born in Miami, Florida and is a graduate of the Northwestern University theatre program. She has lived in Chicago, is often in New York, and resides in Los Angeles with an African Grey parrot named Mischa who can quote Shakespeare. Follow Lisa on Twitter @SamSpadeMystery.